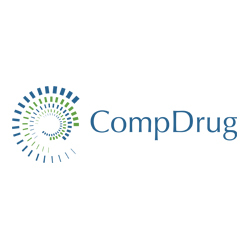 Director of Nursing - CARN
Columbus, OH
Health Insurance, Life Insurance, Dental Insurance, Vision Insurance, Disability Insurance, Paid holidays
Applicants must meet all Education Requirements to receive consideration for this position.

CompDrug has an excellent opportunity for a Director of Nursing at our Columbus facility. The Director of Nursing will be responsible for overseeing all aspects of the Nursing Department and ensuring that the department meets the highest standards of care in a safe and efficient manner.

Salary will be aligned with experience.

We offer the following benefits:
• Student loan repayment
• Maternity and paternity leave
• 403(b) retirement plan

• Bachelor of Science in Nursing.

• Previous experience in a supervisory role, preferably in a high volume medical setting.
• Experience in utilizing and assisting others with electronic health records.
• Active RN license in the state of Ohio and in good standing.
• Certified Addictions Registered Nurse, or ability and willingness to obtain within the first 12 months of employment, required.
• Must be comfortable working in a fast-paced, sometimes stressful environment.
• Must have regular and timely attendance.

• Supervise the day-to-day operation of the nursing department, including management of RNs, LPNs, MA, and support staff.
• Develop monthly work schedules for department staff with input from the Team Lead.
• Conduct departmental meetings to problem solve and share information.
• Manage and oversee all inventory.
• Work closely with assigned staff in ordering, receiving, and securing all medications; including but not limited to Methadone, Buprenorphine, Suboxone, Vivitrol.
• Conduct daily reconciliations according to all state and federal regulations, necessary to maintain DEA, Pharmacy, CARF, and OMHAS licenses.
• Perform routine internal audits of all charts.
• Hire and manage all nursing department staff.
• Coach, counsel, and conduct formal evaluation of employee performance.
• Enter physician orders into the electronic health record and files records in the patient charts.
• Communicate regularly with hospitals on medication dosages when a CompDrug patient is admitted.
• Order, receive, and secure all medications, including Methadone, Buprenorphine, Suboxone, and Vivitrol.
• Be a member of the CompDrug Operations Team.
• Work directly with Clinical and Treatment Support Staff.
• Serve as an integral member of CompDrug's cross-functional treatment team, working across the organization to provide excellent patient care and collaborating on operational decisions and problem-solving.
• Support ongoing compliance with regulatory and accrediting organizations.
• Ensure that all departmental policies and procedures are current and compliant.
• Work closely with the staff assigned to admissions to ensure that CompDrug is an appropriate level of care for individuals seeking treatment and ensuring that patients are admitted smoothly and safely.
• Serve as back up to Nursing Staff and performs required daily functions as needed.
• Maintain required professional licenses/credentials
• Ability to work effectively with a wide variety of individuals, both staff and patients.
• Excellent oral and written communication skills.
• Strong problem-solving skills.
• Excellent organizational skills.

EEO-M/F/Disabled/Vets. CompDrug is a Drug-Free Workplace.

12643